Key risks and insurance considerations for businesses in the hemp and CBD industry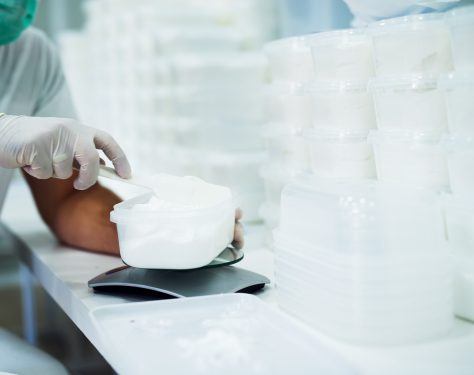 The hemp and CBD industry has experienced significant growth in recent years. In fact, the sector is projected to be valued at nearly $28 billion by 2028, up from $5.6 billion in 2020.1 Specifically, the rising popularity of cannabidiol — a cannabinoid also known as CBD — has largely contributed to the hemp industry's surging success, with a wide range of CBD products appearing on shelves in thousands of stores across the United States.2
While this industry is certainly growing, it also carries numerous risks. Of course, businesses within the hemp sector face exposures common to every industry — including property damage, business interruptions and equipment breakdowns — but they are also susceptible to industry-specific risks. Both the production and distribution of CBD and other hemp products are still regulated at the federal and local levels, thus creating compliance challenges. The nature of these products also makes them increasingly subject to potential liability concerns, including customer lawsuits.
Whether businesses manufacture, distribute or sell CBD or other hemp products, it's important for them to understand their unique risks and take steps to protect against those exposures by securing sufficient insurance coverage. Here's an outline of hemp industry risks and coverage solutions for agents and their business owner clients within this sector to consider.
Industry risks
Businesses that operate in this sector face a variety of possible exposures. Some key risks include the following:
Compliance concerns — Businesses selling hemp or CBD must take note of a handful of regulatory hurdles. Because CBD and other hemp products are still regulated, compliance requirements can vary between states. What's more, this legislation is subject to change over time. Here are some regulations to keep in mind:

Although the 2018 Farm Bill legalized the cultivation of hemp in U.S. soil and therefore permitted CBD products derived from hemp to be sold throughout the country, states are allowed to develop their own laws regarding hemp cultivation and what type of CBD products can be offered.3 For example, some states only permit businesses to sell CBD products if they are derived from hemp, meaning they contain less than 0.3% tetrahydrocannabinol, also known as THC. Other states with medical or recreational marijuana laws allow CBD to be derived from either source, with specific rules in place for where it can be sold and in what kinds of products.
At the federal level, the U.S. Food and Drug Administration (FDA) restricted CBD products from being called "dietary supplements." The FDA made this decision after approving a drug known as Epidiolex with CBD in it. Although states are permitted to form their own legislation on this topic, the FDA's ruling means that CBD items cannot be sold or marketed in food or beverage products within the scope of interstate commerce. In other words, these products cannot cross state lines.4
While businesses generally do not need any licensing to sell CBD or other hemp products, most states — primarily, those that adopted the 2018 Farm Bill — require such certifications in order to legally grow hemp plants, as well as extract and manufacture CBD products from these plants. Some states prohibit hemp cultivation and CBD extraction altogether.5
Customer lawsuits — Businesses that sell or manufacture CBD or other hemp products should be aware of the potential for customer lawsuits or other liability issues stemming from the use of these items. Even though customers may seek these products out for wellness reasons, it's critical to refrain from making medical claims about CBD or other hemp offerings. Businesses that market their products as capable of providing specific health benefits or treating certain conditions could face significant legal action from customers if their products fail to work as advertised. In addition, the ingredients of their CBD and other hemp products should be clearly listed within the items' packaging to help customers identify potential allergens and irritants. Further, businesses should refrain from marketing any products as "THC-free," as such claims cannot be officially certified. Even trace amounts of THC should be identified. After all, customers could sue businesses for any damages they suffer after using products that didn't include full ingredient labels.
Equipment mishaps — To manufacture CBD or other hemp products, businesses typically need a range of planting and extraction equipment. While beneficial to operations, this equipment can be both costly and complex. If any of this equipment breaks down or malfunctions, businesses could encounter significant expenses and disruption concerns.
Transportation issues — If businesses are responsible for distributing CBD or other hemp products, they need to address the risk of any problems that may occur during the transportation process. Namely, if these products are lost or damaged in transit, businesses could experience delivery problems, schedule delays and other costly consequences. Additionally, businesses that get caught trying to illegally transport food- or beverage-based CBD products over state lines could face regulatory ramifications at the federal level.
Cyber problems — Many businesses utilize electronic payment systems or engage in e-commerce to sell their CBD or other hemp products. While doing so can help streamline the purchasing process and connect businesses to a wider customer base, digital operations also create cyber exposures. In particular, any businesses that store their customers' financial data (e.g., debit and credit card numbers or other payment information) could be targeted by cybercriminals. Amid a data breach, businesses could face major disruptions, reputational damages and substantial recovery costs.
Coverage solutions
Despite these exposures, businesses within the hemp and CBD industry can minimize their risks by implementing proper protective measures and securing sufficient coverage. Primarily, businesses should consider the following insurance solutions:
Commercial property coverage — This type of policy can help pay the cost to repair, rebuild or replace a business's property and its contents following a covered event (e.g., fire, hail or vandalism). Covered items may include special equipment and product inventory.6 If hemp is planted inside any buildings on the business's property, it may also be covered. However, hemp grown outdoors is generally excluded from commercial property coverage and would probably require separate crop insurance through an agribusiness market.
Business income coverage — If a covered event forces a business to shut its doors temporarily, this form of insurance — which works with commercial property coverage — can offer reimbursement for the cost of temporarily relocating operations and help recoup lost income.7
General liability coverage — Such a policy can protect against the resulting expenses if a business is held responsible for injuring a third party or damaging their property.8 For instance, this coverage could offer assistance if a customer slips in a business's parking lot and takes legal action to compensate for their injury.
Product liability coverage — If a customer files a lawsuit after getting injured or experiencing other damages from using a business's CBD or hemp products, this form of insurance can help cover the business's legal expenses.9 Keep in mind that lawsuits stemming from products containing false medical claims or possessing inaccurate ingredient labels are generally excluded from coverage.
Equipment breakdown coverage — This type of policy can offer reimbursement for the costs that may result if a business's equipment unexpectedly breaks down or malfunctions, as these types of losses are not covered under commercial property insurance.10 Such coverage is especially critical for any business that relies on specific hemp planting or CBD extraction equipment within their daily operations.
Inland marine coverage — Such a policy can provide protection against losses that may occur while a business is in the process of distributing CBD or hemp products. This coverage usually protects any inventory in the care, custody or control of the business.11
Cyber liability coverage — If a business's sensitive data or digital operations are compromised in a cyber incident, this form of insurance can help cover the subsequent costs. Expenses related to notifying impacted individuals, conducting an investigation, recovering affected technology and handling any lawsuits that arise from the incident are typically covered.12 Such coverage is particularly vital for any business that stores customers' data or utilizes digital payment procedures.
Businesses should keep in mind that they will need to stay compliant with all applicable regulations regarding the manufacturing, distribution and sale of CBD and other hemp products to maintain coverage. Further, they may be eligible for coverage only if their products contain less than a set percentage of THC (e.g., 0.3%). Apart from the aforementioned insurance offerings, businesses may need to secure additional coverage to meet their unique operational needs.
In order to adequately mitigate their potential exposures and secure personalized insurance solutions, businesses should be sure to consult a trusted insurance professional, such as a broker. This professional should possess the knowledge and expertise necessary to successfully navigate the hemp industry and its evolving risk landscape.
Overall, businesses within the hemp and CBD industry have the opportunity to experience significant growth in the coming years. Understanding their particular risks, acting to reduce those concerns, and purchasing proper insurance coverage can help these businesses remain successful as these sectors continue to flourish.
Nationwide's E&S program appetite does not extend to products containing over .3% THC and federally classified as marijuana.