Your guide to digital marketing in an uncertain world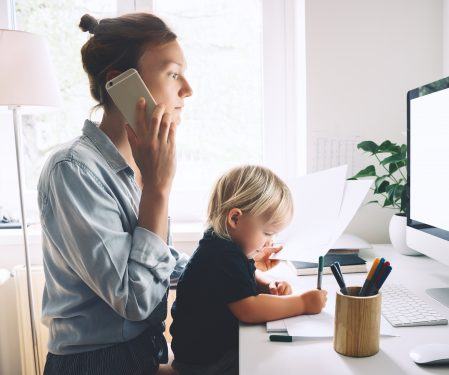 It's no secret consumers adopted new behaviors with accelerated digital adoption across industries, including insurance. Our Agency Forward survey confirms this digital trend:
48% of consumers have used a client self-service website
37% have used mobile apps for client services and claims
36% have used online mobile tools for insurance quotes and to compare policies and prices
Want more evidence of your clients' changing behaviors? More than 93% of online experiences begin with a search engine1 such as Google or Bing, and a full 89% of consumers buy from brands they follow on social media.2
Yet when it comes to insurance, consumers still value agent expertise and a personal relationship. Our Agency Forward research also shows that:
87% of consumers say an agent plays a critical role in the client experience
88% of consumers still value being able to speak with an agent when they need one
6% of consumers, 53% of small-business owners and 18% of mid-market business owners do not feel it's important to have their agent close to them
View this guide to digital marketing in an uncertain world to learn how to connect with clients and grow sales in this new environment. If you're new to digital marketing or looking to up your digital game, this guide will help you master the 3 areas in which to focus your marketing efforts in 2022 and beyond.
How to Market Your Agency Website
Think of your website as your digital storefront. Keep in mind that your website is now likely to be the first introduction a client gets to your business, so it's important that it be an authentic and meaningful representation of you and your agency. You might want to share your mission and core values upfront, but also consider sharing how you meet client needs ways you're involved in the community. Read more.
Boosting Your Social Media Presence
Whether you're new to social networking or you've planned and executed a full social strategy, the keys to social media success are the same: posting consistently, engaging with your followers and using industry data and resources to your advantage. Read more.
Increasing Insurance Sales Online and Nurturing Client Relationships Offline
Whether you sell auto, home, small business or life insurance, you know that lead generation is critical to growing your business. You might try a few different online/offline approaches before you find what works best for your business, but however you attract new prospects, it's key to have a process in place to follow up on them quickly. Why? Because, according to Harvard Business Review, digital leads that are followed up on within 60 minutes lead to conversations that are 7 times more productive. Read more.