Julie Bergstedt
VP, Personal Lines Services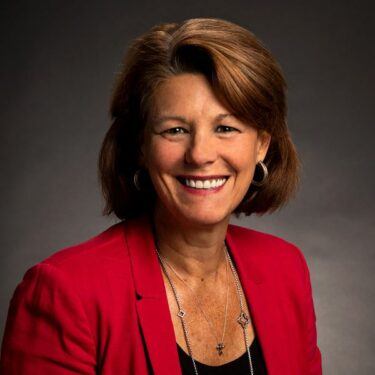 Julie is responsible for more than 1,400 personal lines services associates whose work includes call center, processing, and billing. In addition, she also provides services for the PL sector for quality, LEAN and operational planning. Associates span three locations including Columbus, Des Moines and San Antonio as well as work from home brick & mortar associates across the country. The Personal Lines call center serves members and agents taking approximately 4.8 million calls annually to support our independent and direct channels.
Julie has held numerous positions since joining Nationwide more than 38 years ago. Prior to her current role, she served as vice president of our Shared Services organization where she provided support to more than 4,500 CSSS associates that included Business Metrics & Analytics, Business Technology, Change Management & Communications, Customer Response & Resolution, Performance Excellence, Process & Knowledge Solutions, Training & Quality, and Workforce Management. Julie was also responsible for Property & Casualty billing operations and implementation of major initiatives impacting the organization. Prior experience across Nationwide includes roles in information technology, direct sales & service, and processing.
She holds a Bachelor of Computer Science from The Ohio State University and a Master of Business Administration from Ashland University, and is a Certified Property & Casualty Underwriter. Julie also obtained her Six Sigma Green Belt certification.