Chad Wilson
Associate Vice President in the Office of Government Relations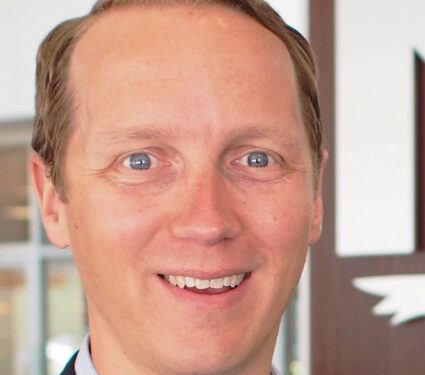 Chad Wilson is an Associate Vice President in the Office of Government Relations, serving Nationwide since 2007. Chad advocates for Nationwide and its customers as the Ohio government relations leader. This role entails championing new laws, opposing harmful legislation, supporting pro-Nationwide candidates, and coordinating matters before the Ohio Department of Insurance.
From 2007 – 2016, Chad held a national government relations role as the Director of Political Programs. Chad directed the Civic Action Program (CAP) and grassroots strategy for Nationwide. This program is the first two-time winner of national grassroots innovation awards. In addition, Chad directed corporate and PAC political involvement activities. The PAC program grew from $1MM to $2MM. This program was awarded the "2017 Outstanding Corporate PAC" by the Public Affairs Council.
Previously, Chad served over eight years with the National Federation of Independent Business (NFIB). This included coordinating legislative, political, and grassroots activities for more than 70,000 independent business owners in seven states. In this role, he helped pass substantial public policy benefiting America's economy.
Chad holds a Bachelor of Science in Marketing from Franciscan University of Steubenville. His personal interests include travel and skiing. He has leadership roles with numerous charities along with national and state advocacy and insurance organizations. Chad is married to his wife Chrissy, and father to Charlie, Mari, and Quinn.