Your guide to agency technology
Over the past few years, we've all shifted our behaviors, finding new conveniences with virtual meetings and online chats with sales reps, confirming purchases via text and ordering groceries online for home delivery.
These shifting behaviors are impacting the insurance industry and how clients expect to do business. Our Agency Forward® research found that the importance of working with an agency that can meet needs virtually and digitally has increased in 3 markets1: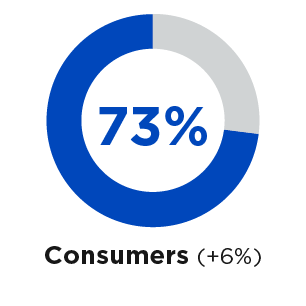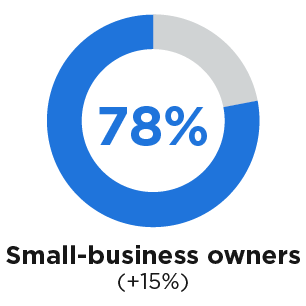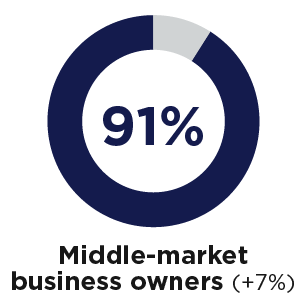 Demand for agent guidance is growing
Clients are asking agents to provide guidance on a wider range of topics. Automate simple tasks so staff members can focus on consulting with clients about complex topics such as employee benefits, retirement, cybersecurity and banking.




"Often, complex homeowner or auto policies have nuances that require some explanation. It's the agent's job to provide these explanations so customers can have confidence in their coverages. That's a value that can only be provided by personal interactions with an agent, augmented with digital and AI capabilities."

— Chetan Kandhari, SVP, Chief Innovation and Digital Officer at Nationwide®
Physical location is less important
Agents often overestimate how important proximity is to their clients. Although 57% of insurance agents reported that they believe their customers value being physically located nearby, fewer than half of consumers and small-business owners agree.
34% of consumers plan to move away from their current location in the next 5 years
At least 1 in 5 business owners intend to reduce, move or eliminate offices in the next 5 years
Adopting the right digital tools can help you connect with customers when and where they choose.
"Today's insurance agent must balance both the growing needs of existing clients and the needs of prospective clients whose preferences are shifting toward digital offerings that provide easy, timely access to insurance help whenever it's needed. Our research1 shows that while agents' influence with their customers is growing, it's critical for agents to adopt new ways to advise clients virtually and in person."
— Peter McMurtrie, President of P&C Commercial Lines at Nationwide
Today's insurance clients are looking for:
Quick access to account information and customer service
Engagement where and when they want it, online and off
A personalized experience with tailored communications and recommendations
Technology increases efficiency for everyone


---
Clearly, adopting and maximizing technology is key to building for the future. Read on to learn about agency tools that can help meet client expectations, increase your team's efficiency and help your agency grow.
Chapter 2: Learn more about technology basics
---
Once you have an understanding of the basic foundational technology, read what comes next for your technology journey. By integrating your systems, you'll have opportunities to streamline sales and service clients.
Chapter 3: Take it to the next level
---
Sources
1

2021 Agency Forward survey