Increasing Insurance Sales Online and Nurturing Client Relationships Offline
Whether you sell auto, home, small business or life insurance, you know that lead generation is critical to growing your business. You might try a few different online/offline approaches before you find what works best for your business, but however you attract new prospects, it's key to have a process in place to follow up on them quickly. Why? Because, according to Harvard Business Review, digital leads that are followed up on within 60 minutes lead to conversations that are 7 times more productive.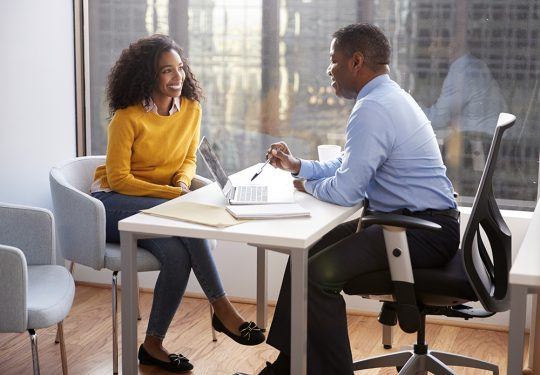 3 ways to boost your digital leads and grow sales
1. Ask for referrals and reviews
Trust is among consumers' top considerations when shopping. They often rely on friends, family members or social media when selecting businesses to work with. To get more referrals, send a friendly email to your clients thanking them for their business. Ask them to refer your business to friends and family. Get more referral tips. Online reviews are read by 87% of consumers searching for a local business.1 To get more online reviews, ask your clients to leave a review on your Google listing.
2. Develop an email marketing strategy
Emails are a low-cost way to reach out to prospects about your services and explain the value of working with your agency. Make sure your emails have a compelling subject line and a clear and concise call to action telling readers exactly what you want them to do. Strong calls to action include "Get a quote" or "Call me today." Emails aren't just for prospective clients. Send a regular email newsletter to current clients to inform them of key events that might impact their coverage or market trends that might be relevant to them. Informed clients are happy clients, and happy clients are more likely to refer your business to others.
3. Be active in your community
People often choose businesses that are familiar to them. Getting involved and developing a presence in your community promotes your business to more of your neighbors who are more likely to become clients.
Some ideas to try:
Sponsor a local team or event
Volunteer for local community projects
Join professional networks or groups to meet other professionals in your area
Share information about community activities on your website and social media, and follow and engage with your community's social accounts.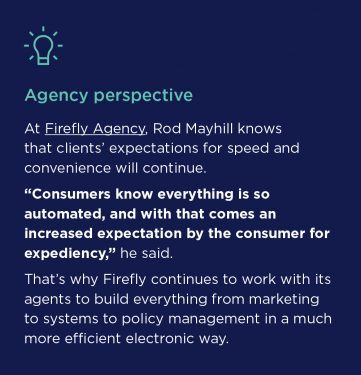 We can help you navigate every challenge
With a unique perspective on the industry, we help you turn insights into actionable strategies that can change the way you work as well as help you grow your business and become an indispensable partner to your clients.
View the full guide to digital marketing in an uncertain world to learn how to connect with clients and grow sales in this new environment.
Sources
1

"SEO Statistics All Marketers Should Know in 2021," Darko Radic, serpwatch.io/blog/seo-statistics (2021)