Recognizing Resiliency and 2021 All-Star Agents
MAR. 25, 2021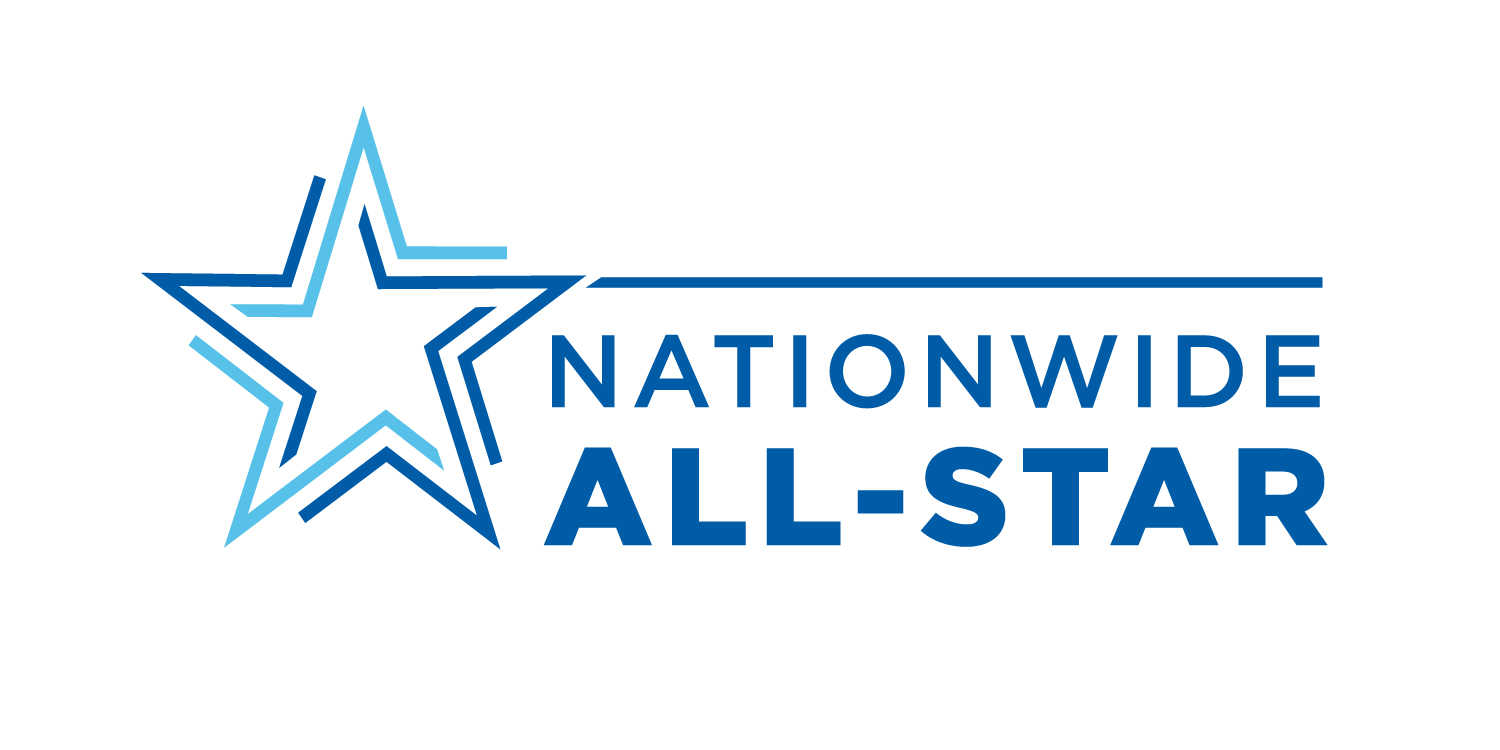 Unprecedented, turbulent, challenging, new-normal –all are terms we've heard over and over as it relates to 2020 – and they all accurately describe what we've been through.
We know in addition to being committed to protecting customers, building business and supporting communities, agencies experienced added challenges brought on by the pandemic. We're proud to partner with so many agents who faced challenges head on, demonstrating great resiliency. Some of the changes agencies embraced included:
Now more than ever, carefully selecting a carrier partner and building productive relationships are fundamental to ongoing growth and success. As customer preferences continue to evolve and the need to embrace digital increases, Nationwide is committed to helping agents grow. Through service and support that allows you to operate with speed and by getting to know your agency.
I'm pleased to join Beth Riczko, president, Personal Lines, and Peter McMurtrie, president, Commercial Lines along with the entire P&C leadership team in recognizing the 2021 Personal Lines Elite and Commercial Lines All-Stars. The All-Star award was earned by these top-performing agencies for results with Nationwide in 2020. For these All-Stars, we appreciate their partnership, strong relationship and the choice they've made to grow with us.
2021 Personal Lines Elite All-Stars
Ranked by new PL policies in force
1. MEADOWCROFT AGENCY LLC
2. HILLER RINGEMAN INS AGCY
3. MICHAEL GLICK AGENCY INC
4. CJ INSURANCE GROUP
5. SATWANT SINGH
6. SEAGROVES AGENCY, INC
7. ALL ABOUT INSURANCE
8. ADUNA INSURANCE AGENCY
9. PAUL NICHOLAS KINAN
10. JEFFREY D SWANSON
11. WEISS INSURANCE AGENCY
12. DENNIS KNIPPENBERG
13. MELISA COPELAND STRICKLAND
14. SPOTTS INSURANCE GROUP
15. KMA INSURANCE GROUP LLC
16. R & G INSURANCE ASSOCIATES INC
17. ALL CITY INS SERVICE INC
18. TOWNE INSURANCE AGENCY LLC
19. GRIFFIN-OWENS INS SPC LLC
20. HAZEN FAMILY LLC
21. WALKER & ASSOC SERVICES INC
22. DODGE PARTNERS INSURANCE LLC
23. GROVE FINANCIAL & ASSOCIATES, INC
24. ADAMS INS & ASSOC LLC
25. THE INSURANCE GUYS
2021 Commercial Lines All-Stars
Ranked by new CL direct written premium
1. HIGGINBOTHAM INS AGENCY INC
2. HEFFERNAN INSURANCE BROKERS
3. HOLMES MURPHY & ASSOCIATES INC
4. IMA INC
5. HIBBS-HALLMARK & COMPANY
6. PROFESSIONAL INS ASSOC INC
7. WYOMING FINANCIAL INS/CASPER
8. LIPSCOMB & PITTS INS LLC
9. SUNSTAR INSURANCE GROUP LLC
10. COPELAND INSURANCE AGENCY
11. KEYES COVERAGE INC
12. CARE PROVIDERS INS SVCS LLC
13. FAIRLY CONSULTING GROUP LLC
14. KEYSTONE PROGRAMS DIVISION (BUS)
15. PAYNEWEST INSURANCE INC
16. ASSURED INS CONSULTANTS LLC
17. BRADLEY & PARKER INC
18. SPECIALTY RISK MANAGEMENT LLC
19. DIRECT ACCESS INS SERVICES LLC
20. TEXCAP-CONCORD INS SERVICES LP
21. GEORGE PETERSEN INSURANCE-S.R.
22. FIRST INSURANCE GROUP LLC
23. MCKEE RISK MANAGEMENT
24. MCGRIFF SEIBELS & WILLIAMS INC
25. COTTINGHAM & BUTLER INSURANCE