Peter McMurtrie
President P&C Commercial Lines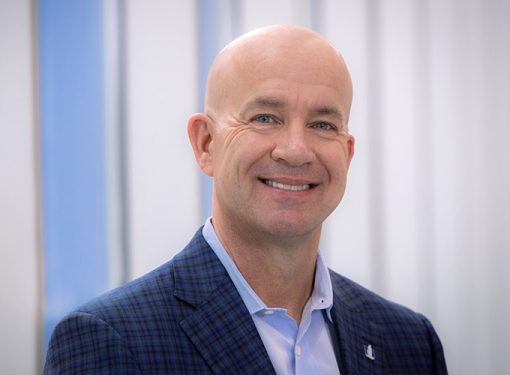 Peter McMurtrie serves as President of Nationwide P&C Commercial Lines. In this role, Peter is responsible for all aspects of Commercial Lines P&L including product, underwriting, sales and distribution, claims, and service.
He most recently served as Nationwide's Senior Vice President of Emerging Businesses. In this role, Peter helped Nationwide evolve and adapt to disruptive forces that are challenging our industry by thinking differently and finding new revenue streams. At an enterprise level, Peter was tasked with developing strategic partnerships to take products to market in new ways and identifying new P&L opportunities outside of Nationwide's core businesses.
Prior to this role, Peter was Vice President of Middle Market Underwriting and Business Development. In this capacity, Peter was responsible for driving consistent business development philosophies, functions, and guidelines to support goals of profitability, managed growth and enhanced competitive advantage. Peter led six regional business development teams accountable for relationship management of business development efforts with strategic agencies and/or brokers to achieve consistent profitable growth.
Previously, Peter served as Nationwide's Vice President of Sales Design and Development for Property Casualty Sales.  In that role, Peter was accountable for establishing Nationwide's P&C sales management strategies, with a focus on delivering differentiated sales support to agency partners.
Prior to joining Nationwide in 2015, Peter served as the Chief Sales, Marketing and Affiliate Officer for Grange Insurance. In this capacity he led the development and execution of strategies supporting: sales and distribution management, product and corporate marketing, and full P&L responsibility for their affiliate company Integrity Insurance, where he also served as a member of the board of directors. Prior to Grange Insurance, Peter served in a variety of executive leadership roles with Travelers Insurance.
Peter and his family reside in Galena, Ohio. He serves on the board of directors for the St. Vincent Family Center, where he previously served as Board Chair.